November 10, 2016 - Las Vegas, Nevada - Pacific Timesheet, a leading time, expense, asset and log tracking software provider, announced it has completed a successful integration with Microsoft's Active Directory Federated Services, also know as AD FS using SAML 2.0. AD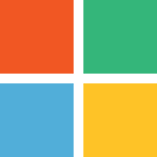 FS now will allow customers to share their users' identity data with Pacific Timesheet over its networks and the internet . This sharing arrangement is commonly call a "federation." The primary use of this integration is to allow customer users to use one common single sign-on to access Pacific Timesheet.

"We are excited to have completed this AD FS single sign-on integration using SAML 2.0." said Ronald Kfoury, Pacific Timesheet's President and CEO. "With so many of our customers using Microsoft networks and AD FS for single sign-on and identity management, this development is critical for their continued success with Pacific Timesheet."

The benefits of this AD FS integration are many:
This will now provide complete centralized control over web services interoperability for single sign-on and identity management with Pacific Timesheet.
When Pacific Timesheet is deployed at a company, network administrators can now provision Pacific Timesheet to users so they can gain secure and easy access to Pacific Timesheet once they have logged into the company network.
When a company adds users to Pacific Timesheet, the provisioning of user logins and passwords can be done centrally by AD FS, and will no longer be required of Pacific Timesheet system administrators.
In turn, when a company user account is terminated, the user's access can be terminated centrally through AD FS relieving the Pacific Timesheet system administrator of that task.
Pacific Timesheet's time, expense and asset tracking tools are used by more than 3,000 companies and subsidiaries in many industries such as Construction, Field Services, Pharma, Manufacturing and Services. Given that its applications can touch virtually every employee, AD FS sign-sign-on is critical to launching and expanding Pacific Timesheet's applications to its customers' employees. Many leading companies use Pacific Timesheet including Ambac, Applied Materials, Australian National Transportation Safety Board, Celgene, Ceres, Everytown, Fiserv, FMC, Harvard University, Joy Global, KLX Aerospace, lululemon athletica, N.O.A.A., Novozymes, University of Virginia and WPPGTS.
About Pacific Timesheet
Pacific Timesheet is a leading provider of cloud-based time tracking, expense reports, asset and log tracking applications for construction, field services, manufacturing, services and more than forty industries. Known for its flexibility, Pacific Timesheet supports any user device, as well as a variety of complex labor, accrual and validation rules that reduce errors and increase the speed of processing data for payroll, costing and billing. Built on platform, database, and browser-independent technologies, Pacific Timesheet can be implemented as a cloud service or on-premise. Pacific Timesheet's integrations with more than 300 payroll, accounting and ERP systems, as well as single-sign-on tools such as AD FS, Ping Federated, OneLogin and others, allow its customers to rapidly deploy and scale its applications.