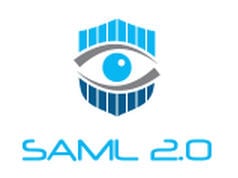 Pacific Timesheet is one of many application services that can connect users with SAML 2.0-based single sign-on and identity management services at your organization.
If your organization is already using single sign-on this way, or if you plan to, this article is for you.
What is it?
SAML 2.0 allows user authentication and single sign-on so users can gain easy yet secure access to your enterprise applications, whether they are inside your network or in the cloud. And it's something you're going to be hearing more about in the years to come. This non-technical SAML 2.0 primer will give you the basics for when this comes up at the water cooler or in management meetings.
SAML or Security Assertion Markup Language allows users to authenticate one time to a home network (or in SAML-speak an "Identity Provider"). With that one login the user can gain access to as many applications ("Service Providers") as they are permitted without having to login again. Simple, sweet and magical, right?
Read More
Topics: SSO IAM