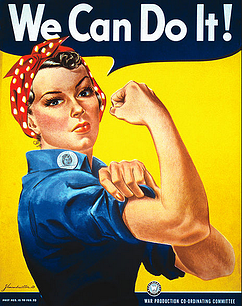 Three major union presidents, James Hoffa (Teamsters), Joseph Hansen (Food and Commercial Workers), and D. Taylor (Unite Here) recently wrote a tough letter to Democratic Congressional leaders. They said, "Right now, unless you and the Obama Administration enact an equitable fix, the ACA will shatter not only our hard-earned health benefits, but destroy the foundation of the 40 hour work week that is the backbone of the American middle class." (Source: Wall Street Journal)

As with all things Obamacare, it's complicated. The uniion leaders are arguing about all workers, but mostly, they are very concerned about the benefits of their union member workers. On the one hand, they are drawing attention to the many business owners are reducing their number of full-time workers that they would have to provide healthcare benefits. "The unintended consequences of the ACA are severe. Perverse incentives are causing nightmare scenarios. First, the law creates an incentive for employers to keep employees' work hours below 30 hours a week. Numerous employers have begun to cut workers' hours to avoid this obligation, and many of them are doing so openly. The impact is two-fold: fewer hours means less pay while also losing our current health benefits." (Source: Forbes)

They go on.
"We have also been strong supporters of you. In campaign after campaign we have put boots on the ground, gone door-to-door to get out the vote, run phone banks and raised money to secure this vision. Now this vision has come back to haunt us." (Source: Forbes)
They are clearly upset. But what are they really saying?
It's all in about that phrase: "...losing our current health benefits."
There are four components to employee compensation: 1) wages, shift premiums and other work-related compensation determined by tracking their time worked and other work-related activities 2) employee entitlements or leave such as vacation and sick time 3) non-health insurances such as life insurance and 4) health care insurance coverage provided by health care plans.
They are worried about their so-called "Cadillac" Health Care Plans.
"Cadillac" or "gold-plated" health care plans are high-cost plans that have unusually low deductibles and much higher benefits than average plans. Many of them cover the most costly treatments. To be fair, there can be other drivers of such a plan's cost. For example, the risk pool of a plan's employees is made up of generally sicker, older, female or workers who live in high cost areas of the country. These plans are not just for big executives, lawyers or Wall Street executives. Union workers and employees of companies with a larger percentage of old and sicker workers can also have gold-plated plans.
So what's the definition of these plans? They cost $10,200 per year for an individual, or $27,500 for a family. These numbers exclude separate plans for dental and vision benefits.
So how does it work? The IRS will levy a "Cadillac" excise tax of 40% of the cost over these limits. If your plan costs $15,200.00 for an individual, your company will pay 40% of $5,000.00 ($2,000.00) into the Obamacare system. These additional tax revenues have two purposes: 1) to reduce the use of these plans because economists believe they are inflationary, and 2) to fund health care for individuals who would have had less coverage in the past.
It's been a tough past twenty years for these union leaders. While they have lost many battles fighting for better wages, one of their few victories has been securing gold-plated health care plans for their aging memberships. In a way, these plans represent the few wins they've been able to deliver to their members.

What will happen now?

The government will tax companies with these plans in a big way. These plans will then have a gigantic bulls-eye afixed to them for the next round of labor negotiations. Considered a health care systemic liability by economists and the Obama adminstration, Obamacare policies will turn them into a liability for the corporations that keep them.
The head of Medicare and Medicaid programs, Marilyn Tavenner, has said she has only heard anecdotally of isolated incidents of employer cutbacks in response to the ACA. She is a former nurse who, so far, is respected for maintaining a non-partisan stance. Not a member of the business commmunity, she has not been especially in touch with them or seem to share their concerns. On the other hand, maybe she doesn't need to pay much attention. In May 2013, the Congressional Budget Office estimated that the Cadillac plan excise tax will generate $140 billion in revenue over the next ten years. Perhaps the gold-plated plans will die off. In some cases, where there are no binding union contracts in the way, it could be next year. In other cases, they will live on until the union contracts that gave them life come up for renegotiation.
Image Credit: BoogaLouie, Wiki Commons