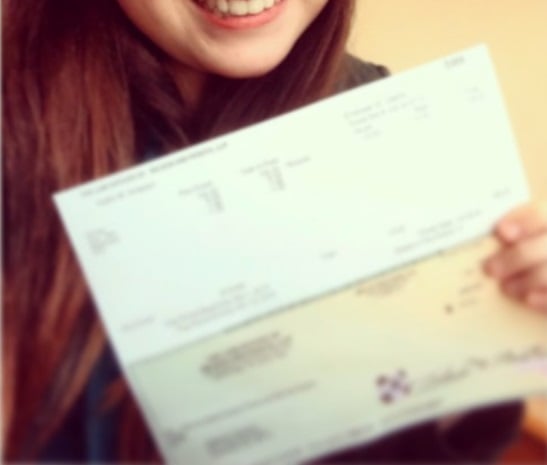 Printed Paychecks are a Security Hole? Really? Yes, Really.
Go to Google and do an image search for "my first paycheck," then come back to finish this article.
Okay, wasn't that amazing. What you saw was hundreds of smiling employees posting an image of their first paycheck. If you search for "my last paycheck" you'll see more.
Perhaps you're now wondering whether you have a policy in place so that employees don't take a selfie holding their pay check and sharing it online.
Good. This is the article for you. Read on.
In a recent national news story, a Minnesota woman
posted
a selfie photo on Instagram holding her paycheck. Zoom in a little on the photo, and you can clearly can see the company's bank account number!
Criminals gathered the information and used it to create counterfeit checks against her employer's bank account.