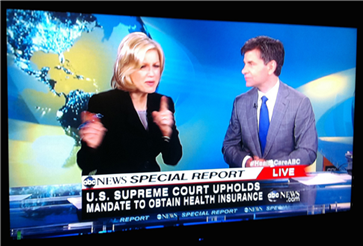 Little To Fear for Businesses So Far
The Patient Protection and Affordable Care Act is here to stay, most experts agree. The politics of the issue, while unsettled are fading, the Supreme Court ruled the law is legal, and soon too many Americans will have coverage under their employers; from the exchanges, or Medicaid that dismantling it is not feasible.
The Only Things We Have to Fear Is...
Businesses, generally want predictability from government, not surprises. So what can you expect knowing what we know now. Generally, big businesses will be doing the same, just differently. 99% of businesses with over 200 employees already provide health insurance for their workers. The remaining one percent will have either to begin insuring their workers by 2015 or face a $2,000 per employee penalty. Some cynics suggest that employers who already provide insurance may opt for the penalty as it is cheaper than insurance. That is less likely if they wish to attract and keep the best employees. However, there have been some notable retail firms that have announced plans to cutback healthcare insurance benefits for part-time workers. Read: Trader Joe's Will Cut Health Benefits for Part-time Employees.