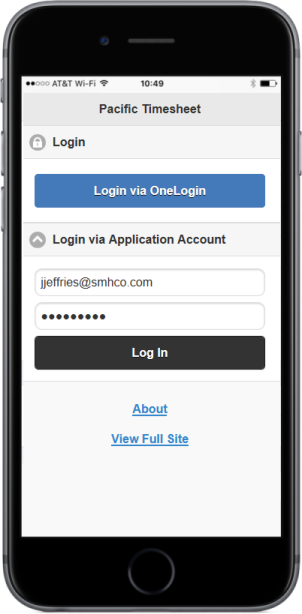 ---
Pacific Timesheet has been used by hundreds of thousands of users for years on laptops and desktops. But Pacific Timesheet Mobile is becoming more important every day. According to Mobile Business Insights in 2016:
80% of email users are forecasted to check email by their mobile devices in 2018 (emailmonday).
Average users check their mobile devices 46 times a day (App Annie).
Half of all people pick up their smartphones when they wake up (ExpressPigeon).
Our customer research tells us that their users, particularly those in the field or traveling, are using Pacific Timesheet Mobile a majority of the time.
We thought it was high time for a definitive primer on Pacific Timesheet Mobile features: