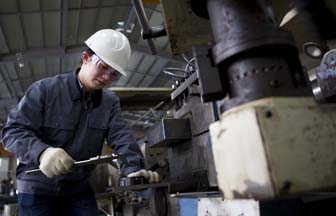 OSHA OSHA OSHA
OSHA is a highly charged topic.
And it might be a poor choice to start a safety tips article with OSHA.
But really, OSHA is the beginning, the middle and the end for worker safety.

OSHA Rules and Guidelines
There is a big difference between "OSHA Rules" and "OSHA Guidelines". OSHA Guidelines are best practices that can improve your safety record, but violating them will not lead to penalties. Following them, however, can improve your chances in an OSHA review.
OHSA rules violations can lead to big fines. For example, in 2015, a Wisconsin manufacturing company had to pay $1.7 million in fines after an OSHA audit discovered numerous violations. The company's safety record was poor and had already had accumulated 1,000 documented injuries because of
unsafe working conditions
.