Timesheet fraud is distressing because of the money that companies lose, but also due to the breaches of trust that occur. A research study conducted by the Association of Certified Fraud Examiners found that the average act of occupational fraud, where an employee embezzles money from his or her employer, resulted in organizational losses of about $60,000 per incident.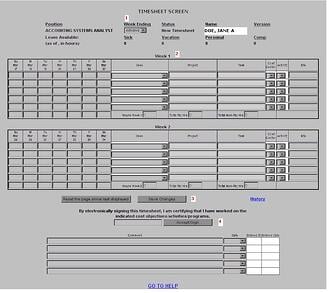 Employee timesheet fraud, a reportedly more pervasive problem, can result in similar losses. While nobody wants to make news for committing timesheet fraud or going to jail, there are countless stories every year. Here are three doozies.

Management-Directed Timesheet Fraud

When executives are involved the fraud can be much greater. One former software CEO of Saba, a talent management software company, was ordered by the SEC to refund $2.5 million dollars in bonuses and stock options because two of the company's Vice Presidents cooked up a plan to have customer service reps and consultants working abroad falsify their timesheets, or to not report time they worked. The false timesheet data significantly affected financial results. The SEC found that the software company submitted false financial data, to the tune of about $70 million dollars over a five year period.

Here's how the scheme worked.Those reviewing the timesheets submitted by the customer service representatives and consultants working in India were project managers far away in North America and Europe..

The SEC wrote the following to describe the situation, "The misstatements were the result of the falsification of time records over a period of more than four years by professional services managers in multiple geographies directing consultants in Saba's Indian subsidiary (the India Consulting Group or "ICG") to falsify time records by either recording time in advance of performance of work or failing to record time for hours worked in order to achieve their quarterly revenue and margin targets."

The CEO was not charged with misconduct and resigned, but agreed to to pay a civil penalty of $1.75 million. The two vice presidents each were ordered to pay penalties of $50,000.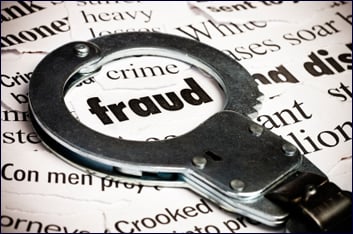 One would think that falsifying timesheets is a brazen or foolish, when considering that employee data is usually well documented, or that there might be an electronic audit trail making it easy to catch. Of course, the SEC considers this type of timesheet fraud to be a serious breach. The director of the SEC's Division of Enforcement explained, "CEOs and CFOs can be deprived of bonuses and stock profits if there is misconduct on their watch that requires a restatement by their employer. We will not hesitate to pursue clawbacks in appropriate cases."

This lessons of this case are relevant to the next two cases.

NSA Contractor Falsifies Timesheets

A National Security Agency (NSA) contractor pleaded guilty to submitting false timesheets. Based on the NSA's mission, one would think that a contractor would be careful to not submit 79 false timesheets, but that is what one did. The employee was able to bilk about $65,000 from the NSA, without having completed any work to earn that money. The accused contractor said she was working for two DoD contractors at the same time. However, the truth was that she only did work for one contractor, but still submitted timesheets anyway for the one where she did no work, and adding insult to injury, at a very high hourly rate. While it was confirmed that the workstation was in NSA headquarters, it isn't clear where her approver was working when approving all those bogus timesheets.

Perhaps her employer, as a contractor to the NSA, was not onsite at NSA headquarters. It seems obvious that there should be a requirement that a supervisor and worker be at the same site. But often there is not. In addition to not being able to verify a worker's attendance at a site, certainly an approver approving from another location is less likely to know the projects an employee is working on. When the relationship between a timesheet submitter and timesheet approver becomes disconnected or more anonymous, where there is little or no communication providing a worker direction or reviewing their work milestones, an employee might see this situation as an opportunity to exploit the system for his or her advantage. One might think that submitting 79 false timesheets for work not performed would not be possible, but it happened.



Medical Technician Falsely Takes 628 Hours Over Two Years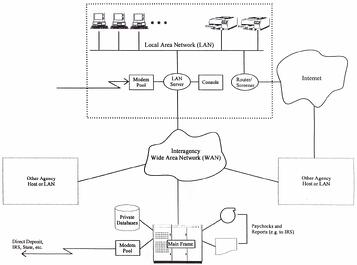 The third story illustrates what happens when timesheet approvals are not performed by someone who directly has knowledge of the employee's activities. In this case, a medical technician was paid for 628 hours she did not work over about a two-year period. The dollar amount associated with these hours was $16,286. The fraud probably was greater, but it was decided by administrators that extending a probe further back than 2010 wasn't worth the effort. It's possible the employee's fraud went back as far as 2007. An audit found the main reason for the over-reported hours: the employee filled out her timesheets in advance of actually doing the work. Once the work days did occur, she worked less but did not update her timesheets to reflect the actual hours.

It is true that managers approving timesheets don't always actually see the employee doing the work during a week. Again, there is something of an unknown space that allows cheating to take place, because there simply isn't enough oversight of the employees. The answer is involves better management oversite and better tools. Managers can always conduct routine audits of an employee's work to see how it aligns with the hours they are reporting.

Electronic timesheets that allow employees to track their project time daily, also allow managers to easily follow the progression of an employee's weekly work day by day. From time to time, a manager can reject an employee timesheet and require a detailed note explaining certain hours worked. Another approach might involve reviewing timesheets with employees at progress meetings from time to time, to ensure that an employee's work product and deliverables tie out with his or her timesheet. These simple steps, while they require discipline, can prevent employee timesheet fraud, and save an organization millions of dollars.



Image credits in order: Maine.gov, FBI.gov, NIST.gov