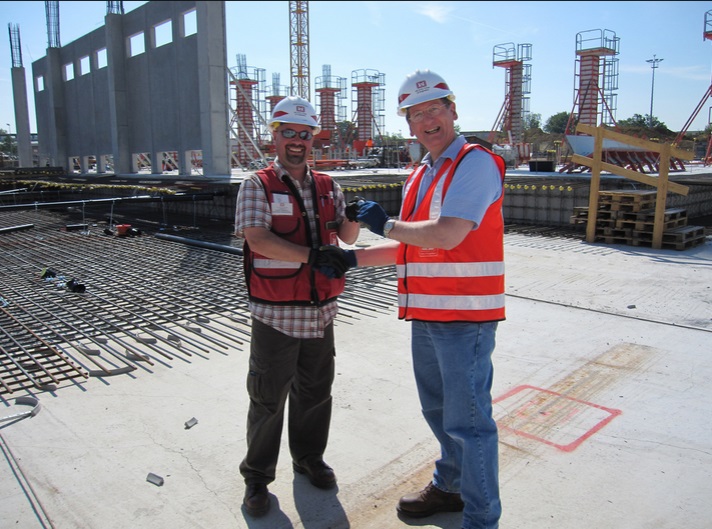 This article is arranged for you to have an efficient experience: the tips are first, followed by some supporting research, and then discussion about Employee Appreciation Day and its creator, Dr. Bob Nelson.


5 Employee Recognition Tips
Recognize when an employee does something well - in other words, a specific task or project.


Make recognition part of your work culture, meaning that it happens frequently and make it easy to do.


Make sure it happens in a fair and balanced way, meaning that it isn't a politically-based activity where the manager plays favorites and only a few of your employees are ever recognized.


Make peer recognition possible, because when employees receive recognition from teammates, it can also be a meaningful experience. One might argue this recognition at times can be more meaningful because peers may understand better what a co-worker has done well - especially if a manager is managing from a distance.


Tell recognition stories in meetings. In other words, don't just say "Tina did a good job on the marketing project." Tell the team in specific detail what Tina did, such as,"Tina was asked to set up an online advertising campaign on one major website, but she found out that it would be more effective to try 3 smaller, but more relevant sites. She was able to reduce costs by 10% and those 3 campaigns increased our leads by 15%.
Employee Recognition Research
One of the most important things you can do for an effective employee recognition program is to not assume recognition is the same as a generic rewards program

"Additionally, in this report, three cases studies—Scotiabank, Delta Airlines and MGM Grand—illustrate how some organizations are currently restructuring their recognition programs to better align them with employee engagement and business strategy. A key finding of these case studies, as well as previous studies, is that recognition programs need to include multiple forms of awards—e.g., what is recognition for one worker may not be for another. The recognition should be in a form that is of actual value to the worker—not what the recognition committee thinks the worker should value."

Employee recognition does not have to cost a thing: it can be simply be giving attention to an employee in a meeting for a job well done. This appreciation can be regular, when a manager decides to highlight employee contributions at a weekly or monthly gathering, or spontaneously, if there is a reason to do so. Even a quick mention in a team meeting is better than nothing. Recognition does not have to be a reward, or a bonus.
Stanford School of Business Case Study of Intuit
A case study of Intuit's employee recognition program developed at Stanford revealed, "The case study found that Intuit's employee recognition program "Spotlight" helped create an exciting performance-driven culture in just three years. "Spotlight" also helped motivate Intuit's workforce of 8,200 global employees through relevant, meaningful, on-the-spot rewards that are tied to company values. Globoforce provided strategic guidance, as well as the technology behind the program."

Recognizing an employee in a group may seem of little or no value, but this is not the case, "Performance management has long been viewed as the underlying way this is done. Yet, as this latest survey shows, the lack of ongoing feedback continues to be its missing ingredient. By using a social performance management strategy powered by employee recognition, HR leaders can fill that critical gap of feedback. The result is higher levels of employee engagement, satisfaction, and productivity" explained Eric Mosley, CEO of Globoforce.
Employee Engagement
Employee engagement is almost code for how much an employee cares about her or his work. It is something of a buzz word in organizational development, but that is what it boils down to, at a basic level. One way to encourage employees to care more about their work is for anyone in a leadership role to show care towards employees. It seems that in business contexts, this kind of approach is considered to be too "soft". However, this view has been proven to be false. (Employee attendance is one metric linked to employee engagement.)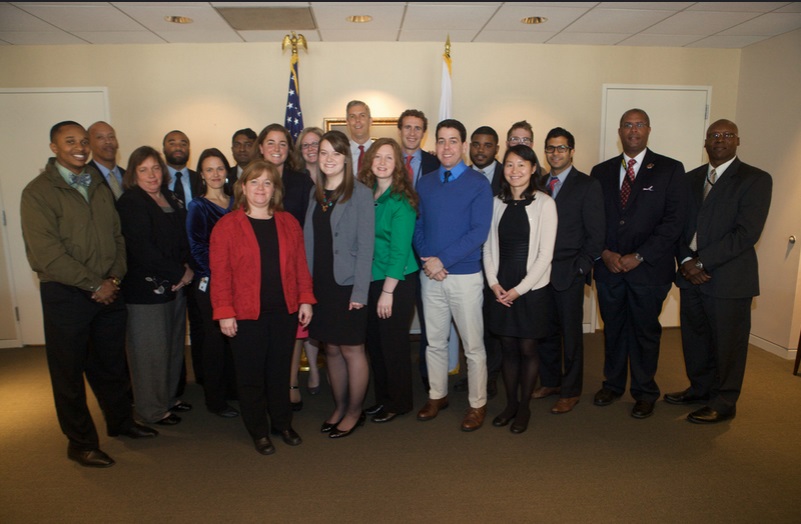 Writing in the Harvard Business Review, Tony Schwarz goes even deeper saying that employee engagement is not enough, because having a willing employee does not also guarantee that employee is able, "What's required now is something called "sustainable engagement." The key factor, the study finds, is a work environment that more fully energizes employees by promoting their physical, emotional and social well-being. I'd add to that mental and spiritual well being — or more specifically, the added energy derived from the capacity for absorbed focus and a strong sense of purpose."
It's not hard to imagine that such a work environment depends on quality relationships - specifically those between managers and employees. Many of us have probably heard the expression, 'People don't leave jobs - they leave managers." When managers have good emotional and social intelligence and choose to get to know their employees while giving them the credit they earn by contributing, employees are more likely to care about their work and less likely to leave.
None of this information is too surprising; it doesn't even seem odd, but many work environments don't operate according to this simple recipe.
ROI
Research has shown that recognizing employees for staying at a job for a long time doesn't have much of any impact, even though this practice is fairly common. HR consultant, Josh Bershin explained:
, "On other hand, our research did find that modern, re-engineered recognition programs can have a huge impact on business performance. Companies that scored in the top 20% for building a "recognition-rich culture" actually had 31% lower voluntary turnover rates! This is a huge statistic. Most CEO's would pay millions of dollars to reduce voluntary turnover (this is when good people leave on their own). It turns out that a well-designed recognition program can achieve this result."
Employee Appreciation Day
Dr. Bob Nelson started Employee Appreciation Day in 1995 to draw attention to the fact the employees need to be appreciated for their efforts. However, only doing so once a year doesn't make much sense because employees typically work all year long. In fact, Nelson said as much himself, "This should be a daily thing. Not every person every day, but every day a manager should do something for somebody to show appreciation. "Making sure that people are appreciated should be sort of a no-brainer -- but few do this.Managers have all of these excuses: They are too busy. They don't think it is their job to do this. No one ever shows them any appreciation, blah, blah, blah."

Employee Appreciation Day sounds kind of like a cheesy affair - perhaps with balloons and a strained sense of not wanting to be there, combined with cheap cake. If you consider what Nelson

said, he has a great point: that many employees are not appreciated for what they do. So why would they appreciate their employers, co-workers or even the customers? It should be noted that Nelson is an author and employee motivation expert with a doctorate in management and he studied with management expert Peter Drucker. Employee appreciation or recognition is not going away - Nelson has said the Millennials require even more of it. (Millennials are the generation born starting in the early 1980s to 2000.)

Dr. Bob said the high use recognition managers look frequently for opportunities to recognize the good work of their employees and they recognize them on a daily basis, but make sure you recognize them for their performance, not for any other reason, like tenure.

You can get to know Dr. Bob at least somewhat by watching this video of a keynote presentation he made. One of his main points is,"It's my observation that it's very easy for us to lose sight of the short list of the things that can really help you the most, when it comes to your relationships and people at work."

Another is,"Bill Hewlett, co-founder of Hewlett Packard once put it this way. Men and women want to do a good job - a creative job and if they are provided the proper environment, they will do so."
Your Part
Was this article helpful? If so, will you be able to apply it to your organization? Tell us what you think below.

Image Credits: 1. Army Corp of Engineer 2. U.S. Department of Education