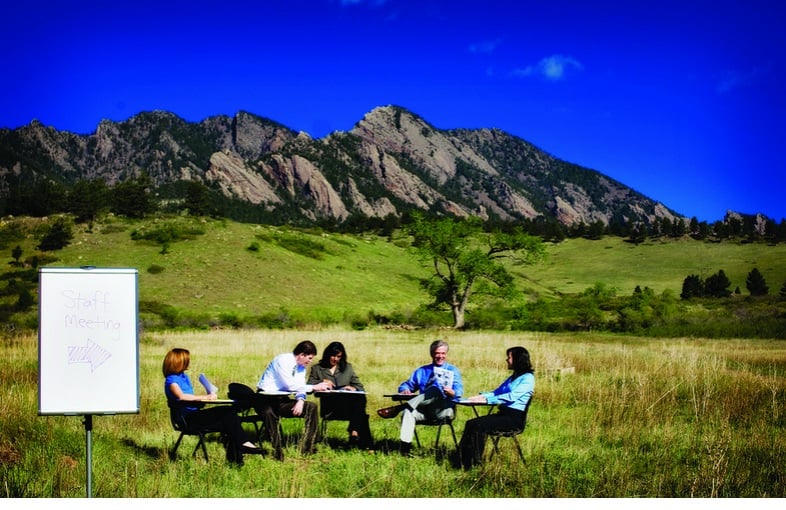 It might take some time to find a great guide for setting up an effective service level agreement if you were to search online.

So we found it for you!

How to Establish Service Level Agreements by Naomi Kartin

This document is a 33 page excerpt of one of her e-books. We summarized it here in this article, so you can get an overview of it. Ms. Kartin also has an e-book about how to set up a service level agreement.

For the purposes of this article, we will focus on an SLA between HR and Payroll staff. After reviewing many HR Payroll SLAs, we concluded that many of these SLAs (particularly in the non-profit and education sectors) are not SLAs at all. Instead they are procedure or operations manuals masquerading as SLAs. Lists of procedures, i.e. how to do things and when they are to be done, are not service level agreements. They are items you would find in an operations manual. These are non-negotiable items.


What Is A Service Level Agreement?
Karten describes a service level agreement as: "…a formal negotiated agreement which helps to identify expectations, clarify responsibilities, and facilitate communication between two parties…"


What Can an SLA Do?
It can function as a:

• Conflict-reduction tool,
• Communication tool
• Effectiveness gauging process
• Mechanism for managing expectations.


An SLA Should Help Parties Understand Each Other
You might be tempted at times to create a service level agreement as a tool to manage how other parties do things.

If you hear yourself often saying, "I don't care what you think, this is what the SLA requires," then you might be using it this way.

An effective SLA should be based on multiple perspectives and construct a middle ground. An effective SLA requires equal input from all interested parties so they can create a common ground. It should contain a common language that involved parties understand.



Benefits of an SLA
The benefits of SLAs are many: clear expectations for customers, definitions of effective service levels, and how to measure them, improving conflict resolution, process improvement and more.


How to Prepare a Good SLA
Gather key stakeholders together and following through a process recommended by Karten.


What's the right length of an SLA?
It depends. If it is too short it may be lacking in helpful information. If it is too long perhaps that's an indication that it has not be vetted properly, edited properly, has not been boiled down to its essence, or even has contradictory language. Documents that are note written in a clear economic style are difficult to read and understand and ultimately will fall into disuse.

How long should it take to prepare a good SLA? As long at it takes: 1) to capture all the information that is necessary and 2) and work out and finalize all necessary standards and agreements. You might want to knock it out in a week, but it will probably take more time than that.


Piloting an SLA
You should always pilot an SLA, test it out, gather feedback and review it for any changes that might be necessary.

Testing ensures that an SLA is more of a living document, meaning it should be amended when necessary as work conditions change.

SLAs can be platform specific or service specific. Others can be location specific or company-wide.


Be Very Careful, Especially If There Might Be Legal Issues
Service level agreements were first used by information technology companies and for the delivery of information technology services. Karten's document can be applied to any function.

SLAs can be very critical documents when it comes to litigation. They might be referenced in litigation or legal actions and therefore should receive a thorough legal review.


What Makes SLAs Fail?
A few things can make an SLA fail:
1. Making decisions unilaterally without proper input and feedback.
2. Not properly following through and managing all aspects of the SLAs development.
3. Using the document to suppress customer complaints is yet another.
4. Not having the SLA be about helping staff and stakeholders to relate to one another first, and that they are not exclusively about processes.


Managing the SLA
So who should manage an SLAs development? You can appoint an SLA manager from each interested party or major stakeholders. In the case of HR and payroll, there might be two - one from HR and one from payroll. These people are responsible for knowing where the document is stored backing it up, providing access and updating it.


Supporting Research
If you need any further convincing, we also found some research supporting the view that service level agreements can be beneficial.

An Ernst and Young survey stated that SLAs are important for payroll, "Irrespective of internal or external governance, establishing delivery expectations, service standards, service-level agreements (SLAs), controls, timing of delivery, etc. are all keys to maintaining payroll governance.

Our survey results show that, generally, payroll reports to either HR or finance. The linkage with HR is critical for personnel data, certain payroll deductions, policy and processes, remuneration, and so on. Integration with finance for the general ledger, tax and accounting, and compliance for international accounting regulations is also vital. Other alignment, with IT support and internal audit, is also important."

Service level agreements between business units are and should be about specific details that are important to them all. However, there is a basic level of interaction that SLAs speak to as well.

• "Publicizing common values, beliefs, philosophy within a clan (Kirsch 1977)

• Resulting in sharing a common ideology, internalizing a set of values, and committing to a clan (Choudhury and Sabherwal 2003)

• Providing means to create a general commitment between
partners from which desirable actions evolve." (Williamson 1985, 1991)

A Carnegie Mellon study summarized what the value of an SLA can be, "Service interactions across organizations increasingly permeate business processes and become critical to fulfilling business goals. SLAs establish a commitment to quality levels required by service users and providers to interact effectively. Moreover, SLA management helps customers validate and supervise the quality of services through scheduled and on-exception reports."
Automating accruals, the processing of payroll timesheets, and time and attendance tracking can speed up your HR and payroll processing by fifty percent or more. Pacific Timesheet offeres a comprehensive time management system that will allow you hit the ground running to dramatically speed things up.

Image Credits: 1. Office Now, Flcker 2. David Wall, Flckr 3. Phil Sexton, Flckr
All under Creative Commons license