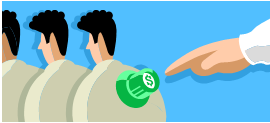 Before we start, we need to ask: "What makes a great supervisor today?" Here's a working definition: he or she has a set of critical skills that get the strongest performance out of his staff and retains the best employees. He also needs to strive to develop and improve these skills.
1. Focus on retention. The job market is heating up, and employers are once again competing for top talent. In this environment, supervisors have to always have a handle on who are their best people and make sure they feel challenged and empowered.
A 2011 national survey of thousands of employees (Kenexa, 2011) showed these major reasons when employees leave:

#1: Poor relationship with manager (41%)

#2: Insufficient Professional Development Opportunities (30%)

#3: Poor Compensation (28%)

#4: Boring Job/Not Challenging Enough

#5: Job Not Allowed Proper Work/Life Balance (20%)

#6: Stress on the Job/ Treated Unfairly (20%)
Of these only "Poor Compensation" is somewhat, though not completely, out of the supervsior's control. However, the outcomes of the other five are managed by the supervisor.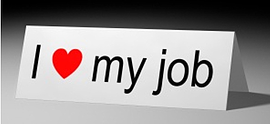 2. Letting introverts shine. It's the year of the introvert, so remember that the smartest ideas don't always come from the people who speak the loudest and most often. While extroverts might outshine everyone in brainstorming sessions, a supervisor needs to set up processes that give everyone a chance to be heard. Some of these include:1) setting up more frequent one-on-one conversations to address needed job or department improvements 2) the pen can be mightier than the mouth for introverts, meaning you can use automated workflow tools to capture comments and suggestions such as salesforce.com's chatter, or tabulating and sharing project comments with managers and team members.

3. Automate and integrate. Smartphones and tablets are as ubiquitous as pen and paper once were. Use technology to manage workflows and schedules. With mobile devices, virtual teams can collaborate from the office and in the field. Use task and project tracking software to keep yourself and your team informed of what's going on, how much progress is being made, and any changes in project direction or deadlines. Time and attendance tracking, in an manufacturing or hourly worker services environment like a call center, can fairly track and provide immediate feedback to employees when they are late through absence points systems. Automated time off requests, approvals and scheduling do several things at once: 1) they free up the supervisor from having to track down where employees are on any given day 2) they remove the supervisor as the arbiter or time off approvals made as verbal agreements that either drifted off into the ether, are not recalled accurately 3) they show employees on demand their current and forecasted time off balances so they no longer can make invalid requests (easing tension between them and their supervisors).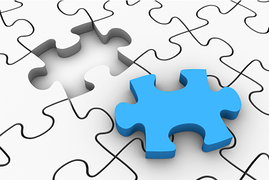 Automated payroll timesheets that record employee submissions, supervisor approvals and any timesheet corrections, show employees and supervisors the payable hours employees can expect, and that will accurately tie out to their paystub or bank direct deposit records.
4. Elevate leaders and establish team roles. Is there a natural leader on your team? A real "team leader"? Stretch the skills of individuals who want to take on more responsibility by letting them lead a meeting, direct a crew or manage a project. Give timely, useful feedback to reinforce positive leadership behavior. Ensure that, where appropriate, to rotate certain team leader roles that can be rotated, to give more members of your team experience. Have certain roles, reserved for less experienced or younger members, to flex their leadership muscles is a less risky way. A team leader cannot emerge without a well functioning team. Train your team in tried and true roles to make meetings and projects more effective. Assign a "Recorder, this team member records key data from meetings and from project discussions. Sometimes in brainstorming sessions they can be called a "scribe" because they stand at the white board or easil pad and record key points and discussion, major issues, proposals and group decisions. The team "Facilitator" can be responsible for guiding any team process. A "Timekeeper" can be the team member responsible for managing the time budget, established at the beginning of a meeting.
5. Adapt and evolve. The days when you supervised a tight group of company employees are over. Today's teams are cross-functional and cross-cultural. They're made up of temps, contractors and permanent employees. Leverage the strengths each individual brings to optimize results for the group.
As a supervisor or manager, your organization can use tools to make it easier to do your job more efficiently. Cloud-based time, work and asset software can increase your visibility into the progress and performance of your team.
Sources:
http://www.ere.net/2011/12/05/10-predictions-for-2012-the-top-trends-in-talent-management-and-recruiting/
http://www.scontrino-powell.com/2012/top-5-reasons-for-employee-turnover/
http://www.extraordinaryteam.com/docs/ch3.pdf