It All Started With IBM
IBM resulted when several companies merged. They were Computing Tabulating Recording Company, ITR, Bundy Manufacturing and two others. If you recognize the name Bundy, you probably know Bundy invented the first or the first most common mechanical time clock. In an 1890 patent, Bundy described time recording for workers from other devices, but his allowed each worker to have her or his own key. Many people today still remember physical timecards that were stamped by a mechanical clock with time in and time out numbers and dates to document employee hours worked. When you consider the history and that IBM formed in 1911 in relation to this type of technology, it can be a fascinating subject.
The ability to automate the counting of employee time to produce reliable, accurate payroll systems was a great boon to business, because employee time cards had to be hand counted and processed, which introduced errors. Some employees were overpaid, others were underpaid. Accuracy in employee payments systems surely made businesses operate more smoothly and helped with employee relations as well.
It would be over sixty years later that a punch card system would be connected to a computer processor. The Zilog Z80 was a microprocessor used in the 1970s for desktop computing and some military systems. Zilog was founded by a former Intel employee who had worked on the 8080, and similar microprocessor. The Z80 wound up becoming one of the most popular CPUs. It's an obvious point to anyone now that desktop computing had many advantages of mainframes-mainly lower maintenance costs and miniaturization.
Enter Software
Kronos first developed timesheet software and offered a product in 1979. However, a project management software called Artemis also offered time reporting, but it was later and did not have the same emphasis on employee timesheets. Time and attendance became more of a focus when software began to enter the scene because it could track more aspects of employee time.
Things like magnetic strip cards, barcode badges, electronic tags were starting to be used, and there was less use of mechanical time clocks, in favor of computer-based systems.
In 1982, Time magazine declared the IBM 5150 PC home computer its Person of the Year.
The same year, NASA created the first laptop, the GRiD at a cost of $10,000. From 1982 to 1992, 22 million units of the Amiga Commodore were sold, if that provides a key stat showing how popular c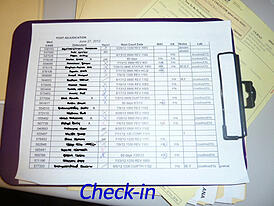 omputers were becoming. Connecting multiple PCs together in networks gave rise to client server software which made it possible to share much more information through the connected machines.
"Enterprise software followed and that shift opened up many possibilities, like CRM. As the enterprise was now relying heavily on PCs, the volume of electronic customer data was exponentially increasing as well. Introduced in 1987, ACT! contact management software was one of the early pioneers in this budding sector. ACT! gave you a way to move your leads out of wire-bound notebooks and scraps of paper and put those leads into your PC," says analyst Pombriant.
Emergence of ERP's and Networks
Later, the emergence of Enterprise Resource Planning Software (ERP) helped with the integration of employee time tracking software and payroll systems, so companies could better afford to run their own payroll processing, rather than having to outsource it. Integration previously had been more problematic, but enterprise systems brought various business perspectives into one, centralized view.
It seems logical, even natural, that the networking capacity that grew into client server software would be a prime opportunity to also connect to the Internet. In fact, we all know that is exactly what happened. The birth of web-based software ensued, and generally for good. Web-based data storage tends to be very secure now and is also very effective for retaining vast amounts of information in a distributed sense, so there is less chance of losing all of your very important data. Data that is critically important for business sustainability was lost with some frequency not that long ago. We have all lost such data and know from personal experience that when it happens, it is almost like losing a limb or a social connection with a friend or relative.
Growth of PCs and GUI
It's fairly easy to trace a simple arc when we consider the early PCs, the first software applications, the development of the graphical user interfaces (GUI), more powerful CPUs, networking, client server software, the massive connectivity of the Internet, Web-based software and now the Cloud. What they all have in common is the desire to automate and process information more quickly and more efficiently with increased ease of use and lower costs. These are some of the main benefits that information technology has delivered over the last several decades. This trend is also true in the field of timesheet software.
A research study focused on the use of timesheet software to improve the software development process. "This paper proposes an approach for monitoring software development using timesheets and project plans and the framework for developing a supporting tool. The approach monitors progress of projects by comparing between the staff's timesheet and the staff's actual work products and alert to the project managers to improve the project plan when the project's performance deviated from the project plan on each period of time. The comparison between the staff's actual work products and the staff's timesheet can use to monitor the progress of all activities in the project plan. We also propose a supporting tool can verify which staff is available in that period to the project manager to use when improves the project plan. This tool able to generate the staff performance and the workload report for the director."
This is just one example of how the intelligence that has manifested in timesheet software has become of practical value for business operations. It's something that we take for granted, but the functionality embedded in modern timesheet software has provided benefits for running businesses.
Imagine how work would be today if we still used paper timecards that were stamped several times a day, or if we had to fill out our own by hand. Tracking more and more granular data for individual employees, teams and units has provided a wealth of information for managers, executives and institutional researchers. Today, a web-based or cloud-based timesheet is not simply an digital timecard. It is an information tracking system that can mesh with a variety of software tools such as project tracking/management and time and attendance data tracking. Even though today, we take such employee time tracking very much granted because it has been mostly a behind-the-scenes kind of evolution, timesheet software has advanced to a point where it is a seamless part of business operations. There are already new applications that track things like employee engagement and emotion. At some point, with wearable information technology and biometrics, it might include a variety of employee wellness, learning and performance information. (Solar power workers are already using Google Glass.)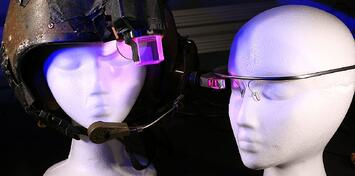 On the surface, these things seem to have nothing to do with employee timesheets, but today's management perspective is shifting somewhat to at least partly to include employee energy. Time on the job will always be recorded and is important, but it is possible for employees to be physically present, but mentally and emotionally disconnected.
The Future of Employee Tracking
Presenteeism is more often than not defined as coming to work when you are sick, but another layer to this definition has been added, "Just as people stay away from work for a variety of reasons, people also choose to come to work sick (or distracted) for a variety of reasons, ranging from economic necessity to exuberance for the job. Although substantive research on the impact of presenteeism is only recently beginning to emerge, early evidence suggests that the health related component of presenteeism (i.e. those who are working while suffering the effects of ill health or injury) could be even more costly to businesses than absenteeism[4]. In fact, according to one director at Sunlife Financial, "It's about four times bigger than absenteeism in terms of hours lost." When we add this fact to recent figures indicating that up to 24% of workers are actively disengaged (which equates to non-medical presenteeism), a disturbing picture begins to form."

Some may consider this type of consideration to be 'soft' but it is actually evidence-based, which leads us back to the fact that more and more detailed information about employees is being captured and analyzed. So, it is possible that future timesheet software will intersect with other aspects of how employees are functioning and contributing to their work organizations. All this is to say, very simply, that optimizing work is an attainable goal for all of us at the employee level and the organizational level. In a nutshell, that is what has been happening with business and timesheet software over the immediate past. It certainly will continue to adapt and improve in the coming years as well.
Image Credits:
Nysed.gov
wa.gov
Glogger, Wiki Commons