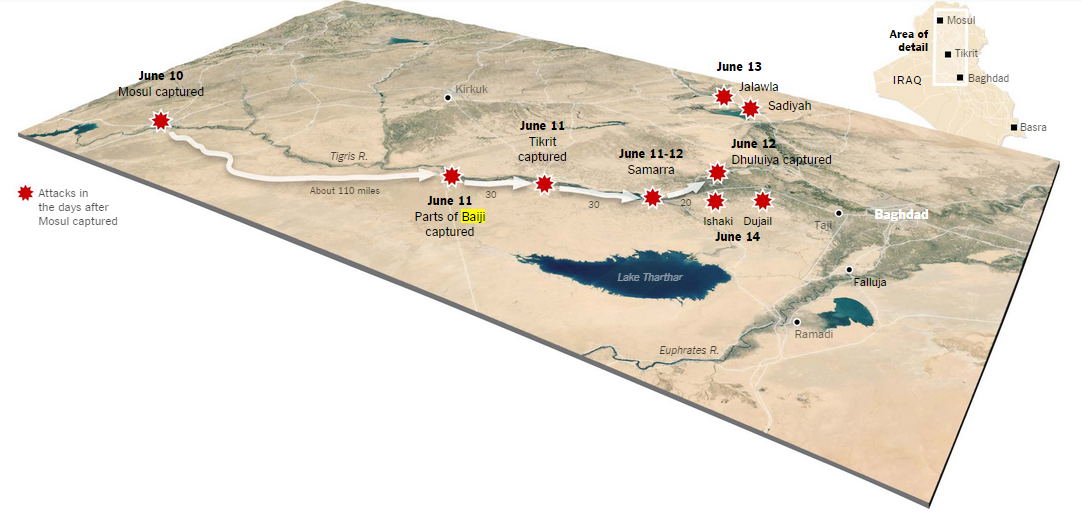 Maybe you've thought timesheet fraud was a victimless crime. Think again.
For all we spent and committed to the Iraq war -
1.5 million soldiers deployed over eight years
Nearly 4,500 dead
32,000 wounded
More than 300,000 with post traumatic stress and brain injuries
More than 3 Trillion plus dollars on equipment, materials, and
An ever-growing price tag in the billions to be spent providing care for soliders' permanent disabilities over the remainder of their lives
- we almost lost the country of Iraq to Islamic militants because of timesheet fraud.
The stakes were about as high as they get.
The story starts with ISIS (The Islamic State), a terrorist group so heinous that they've been DISAVOWED by Al-Qaeda, the folks who brought us the Twin Towers and Pentagon attacks.